STRATEGIC PLAN OF THE PC30 PENSION FUND FOR THE YEARS 2018 TO 2020
As a result of the Good Governance work carried out by the Control Committee, it has approved a Strategic Plan for the Caixa Caixa 30 Pension Fund for the years 2018 to 2020.
This Strategic Plan, the only one of its kind in the field of pension plans and funds in Spain, was developed by the Control Committee, with the participation of the Management Company (VidaCaixa) and the Fund's Good Governance advisor (Willis Towers Watson).
It consists of five strategic pillars, and in order to achieve each of them, certain strategic lines have been established: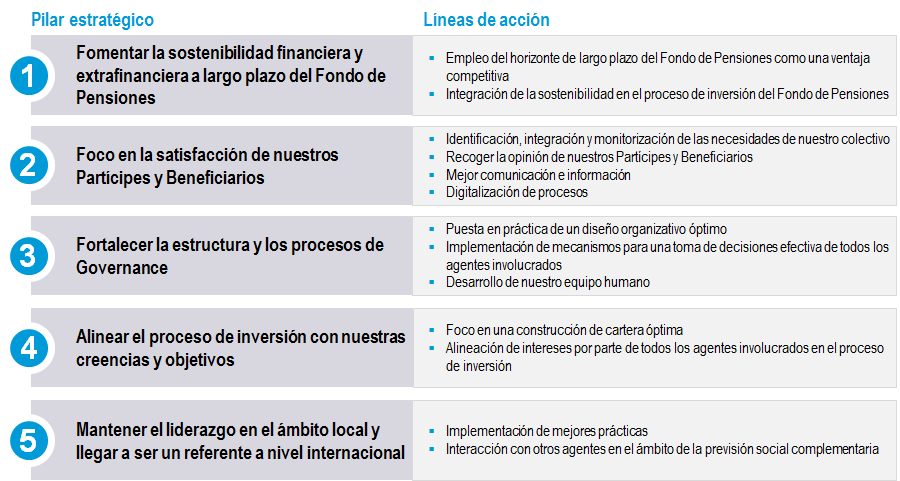 In the attached document you can see the process used in the definition of the Plan:
Executive Summary Strategic Plan PC30 2018 – 2020
PC30 and CaixaBank's Employment Pension Plan Control Committee.
Barcelona, January 2018.